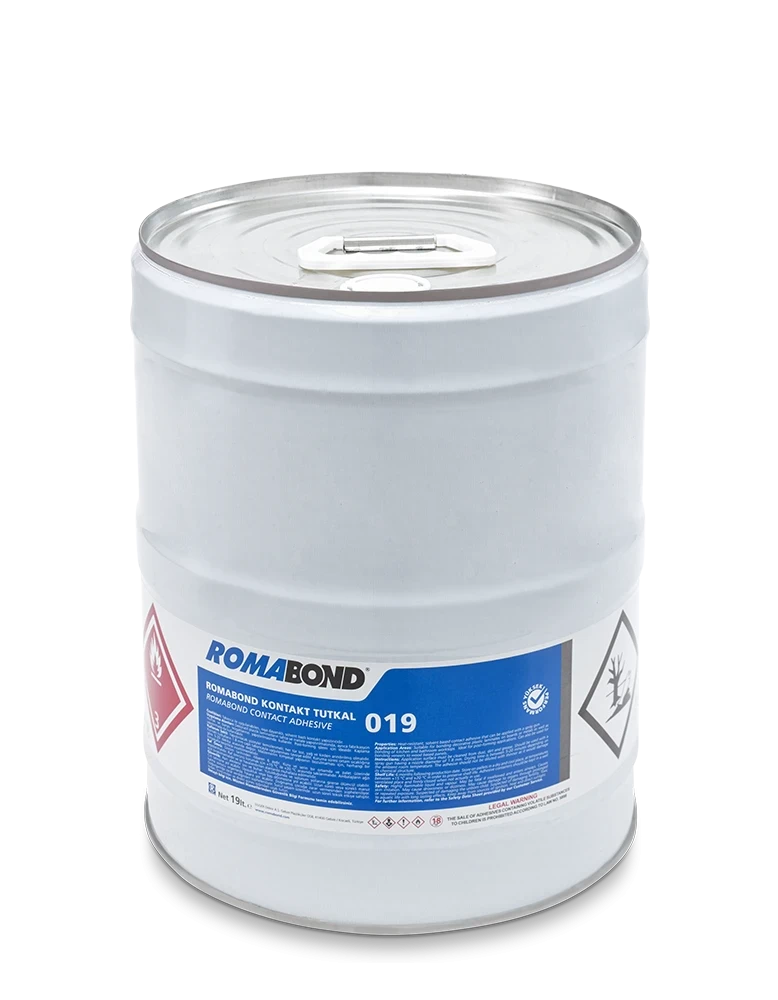 Solvent-Based Adhesives
Romabond 019 (Contact Adhesive)
A heat-resistant, red and transparent, solvent-based contact adhesive that can be applied with a glue gun.
Used for the bonding of decorative plastic laminates on wooden or metal boards as well as bonding of factory-made kitchen and bathroom worktops.
Can be used for veneer bonding and is ideal for post-forming applications.
Color: red, transparent
Package weight: 19 l
Solvent-Based Adhesives /

Similar Products