Industrial Adhesives
Our Industrial Adhesives product group meets the market needs with three content options under ROMABOND and Mak brands: EVA-based, water-based and solvent-based. Straight and curved edgebanding, natural wood applications and pressing, membrane press and natural coating press, laminate and wrapped coating adhesives are offered in this collection.
Follow the directions, make your choice, find the right edgebanding adhesive now!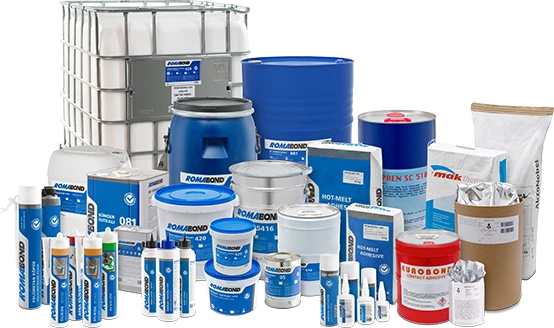 Adhesive Selector
Carpentry Adhesives
ROMABOND Carpentry Adhesives are designed to achieve the best results under all weather conditions, thanks to 20 years of experience combined with high quality raw materials and advanced technology.
They were developed to meet all needs of users with a portfolio comprising all kinds of product alternatives for furniture, construction and building industries.