Who are we /

" Passion for a unique resource."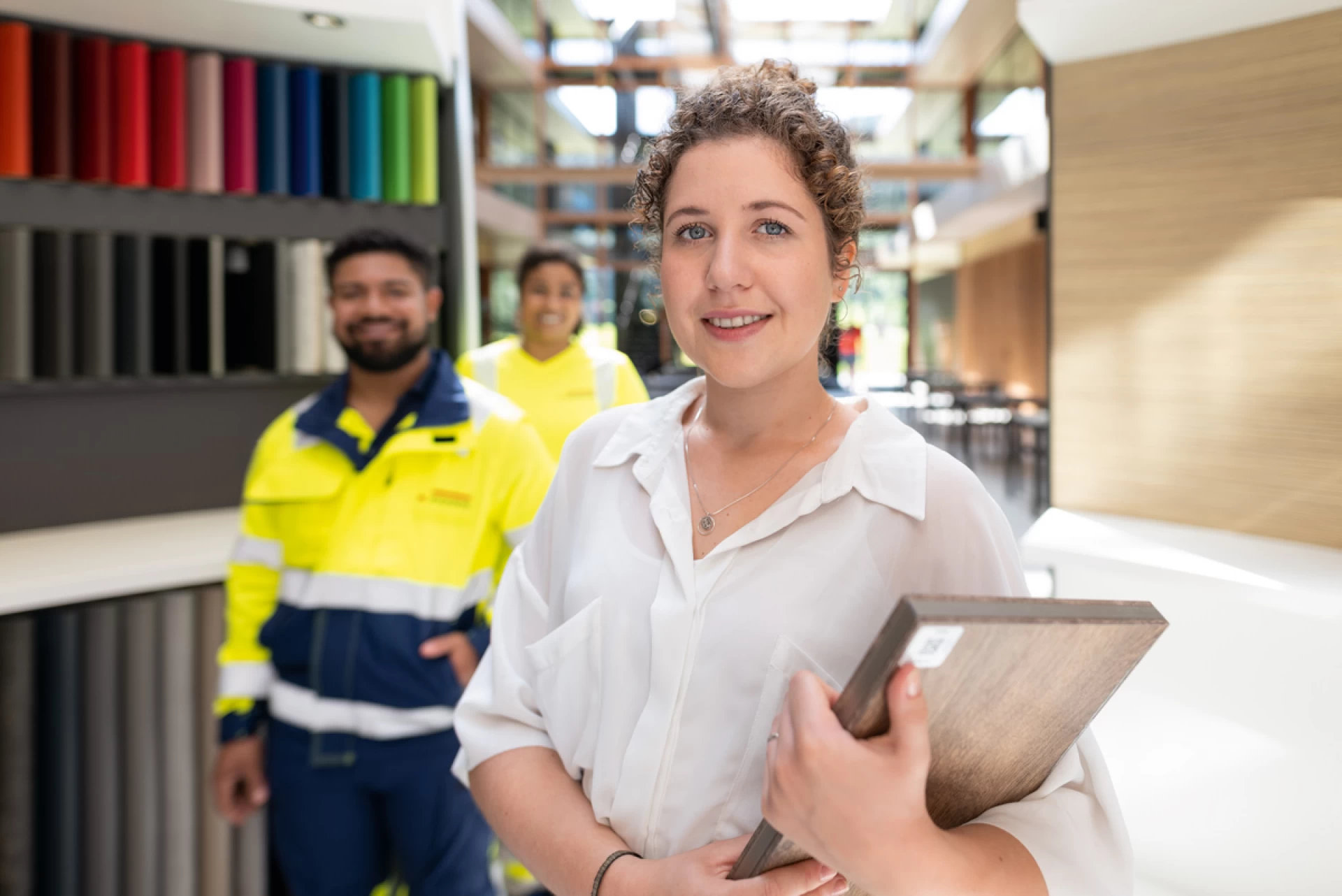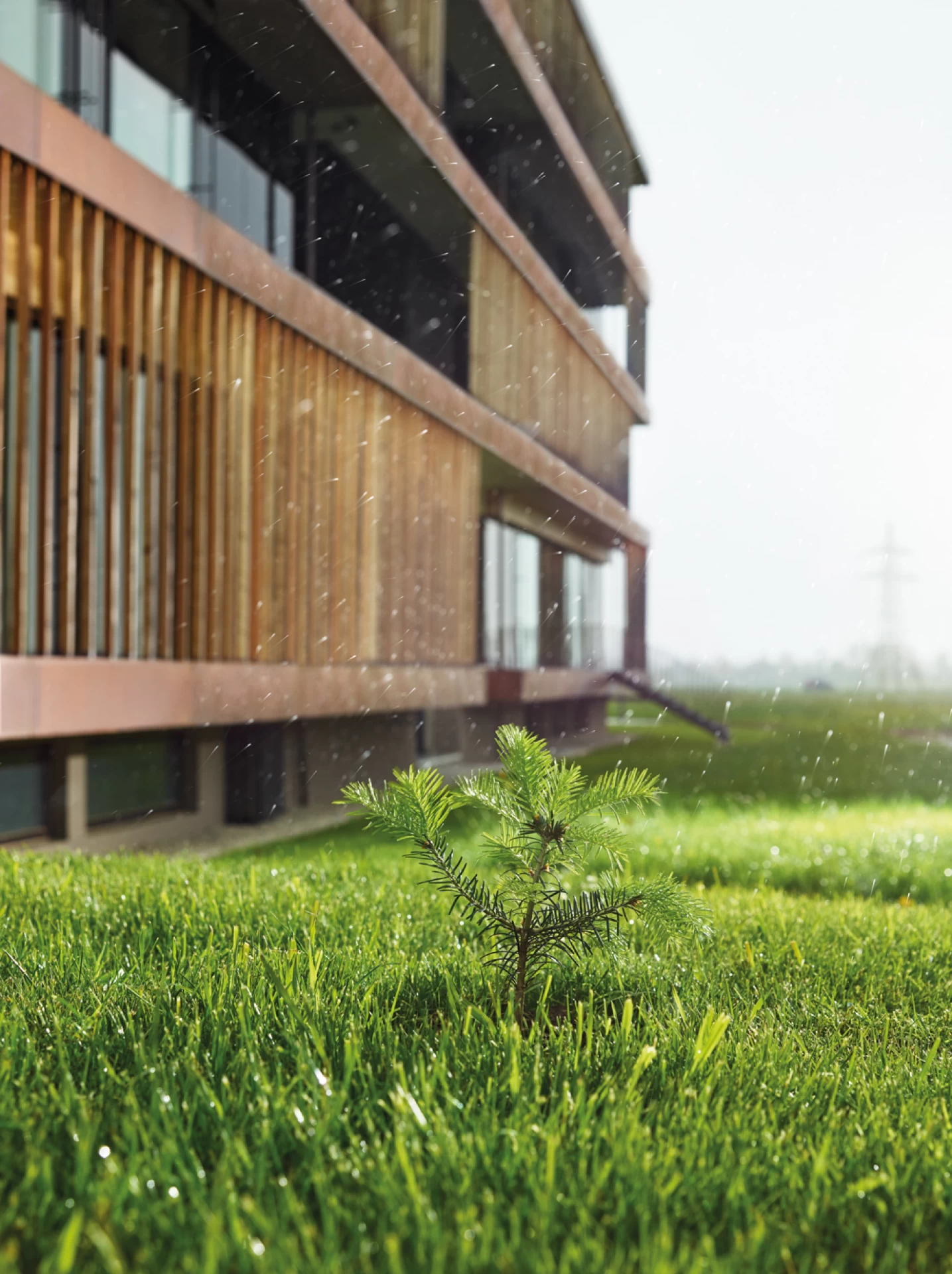 A visionary idea.
St. Johann in Tirol, Austria, in 1961:
Fritz Egger Sr. is successfully running the Egger family's St. Johann operations, consisting of the Brunnhof farm and a sawmill.
He decides to recycle the wood scraps that accumulate in the sawmill instead of simply throwing them away. He turns the seemingly worthless by-product into something new – in the first chipboard plant under the name EGGER.
"Creating more from wood needs a strong drive. Our shared passion for wood as a material is still the basis for our success today."
Our Vision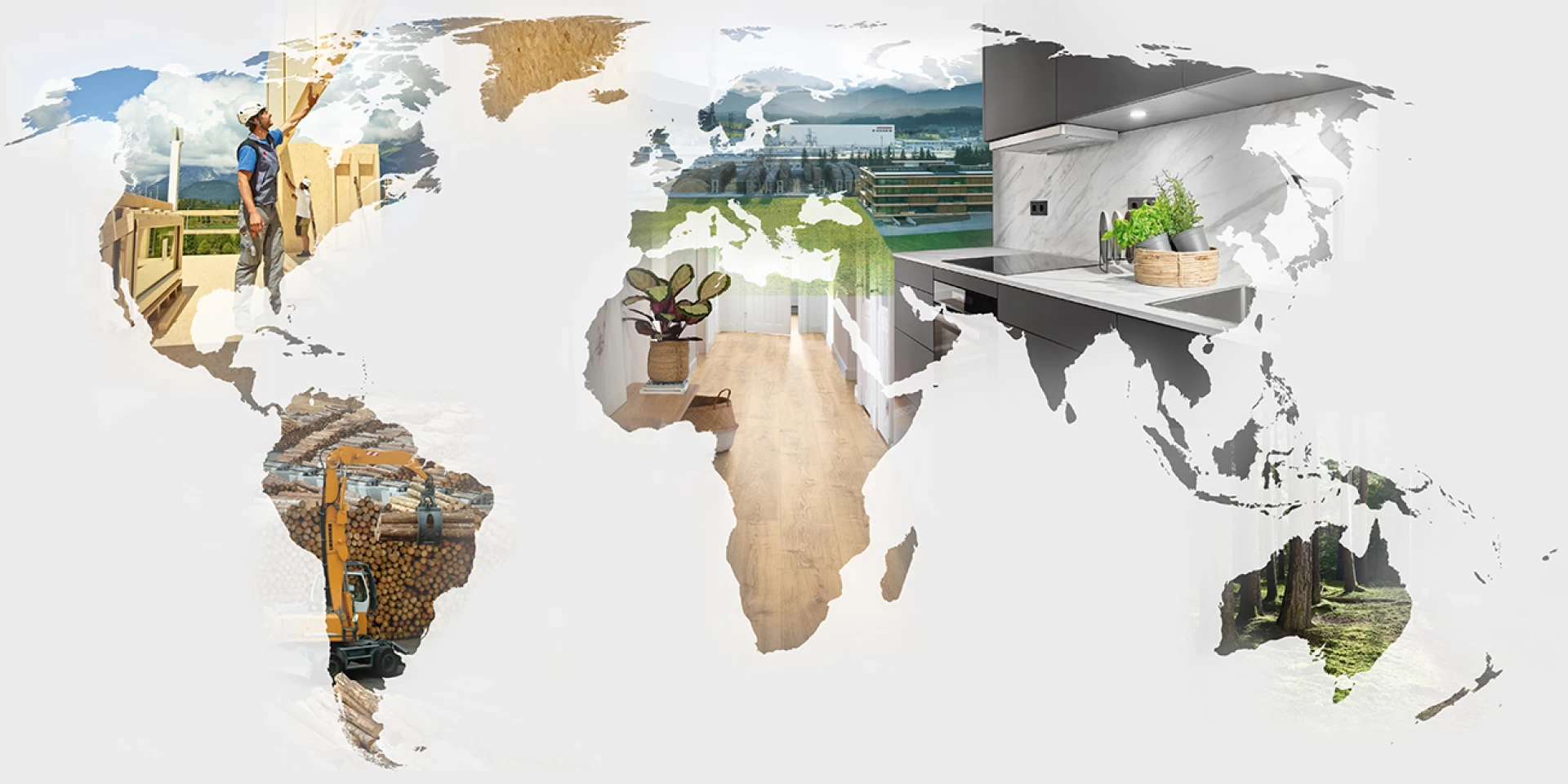 We are the leading brand for wood-based solutions. Living and working with wood. Sustainable. Innovative. Reliable
We produce in Europe and America and market our products worldwide.
We have always built long-term and cooperative relationships with our customers and suppliers. Together we optimise the use of the valuable resource wood and create added value for all parties involved. To achieve this, we use the latest technology, continuously optimise our processes and automate and digitalise the workflows in our production and supply chain.
This is how we make our vision come true:
We work with enthusiasm, curiosity and courage on innovative products and processes. We always pursue sustainable and partnershiporiented strategies in procurement and sales. We rely on integrated locations with the latest available technology to achieve competitive advantages. We are pioneers for digitalisation in our industry. This is how we ensure transparency, productivity and quality in our processes. We connect the partners involved in the value chain and create added value for all.
"Creating more from wood needs a clear vision: We are the leading brand for woodbased solutions."
Our Mission

Creating more from wood. Innovative solutions. For today. And tomorrow.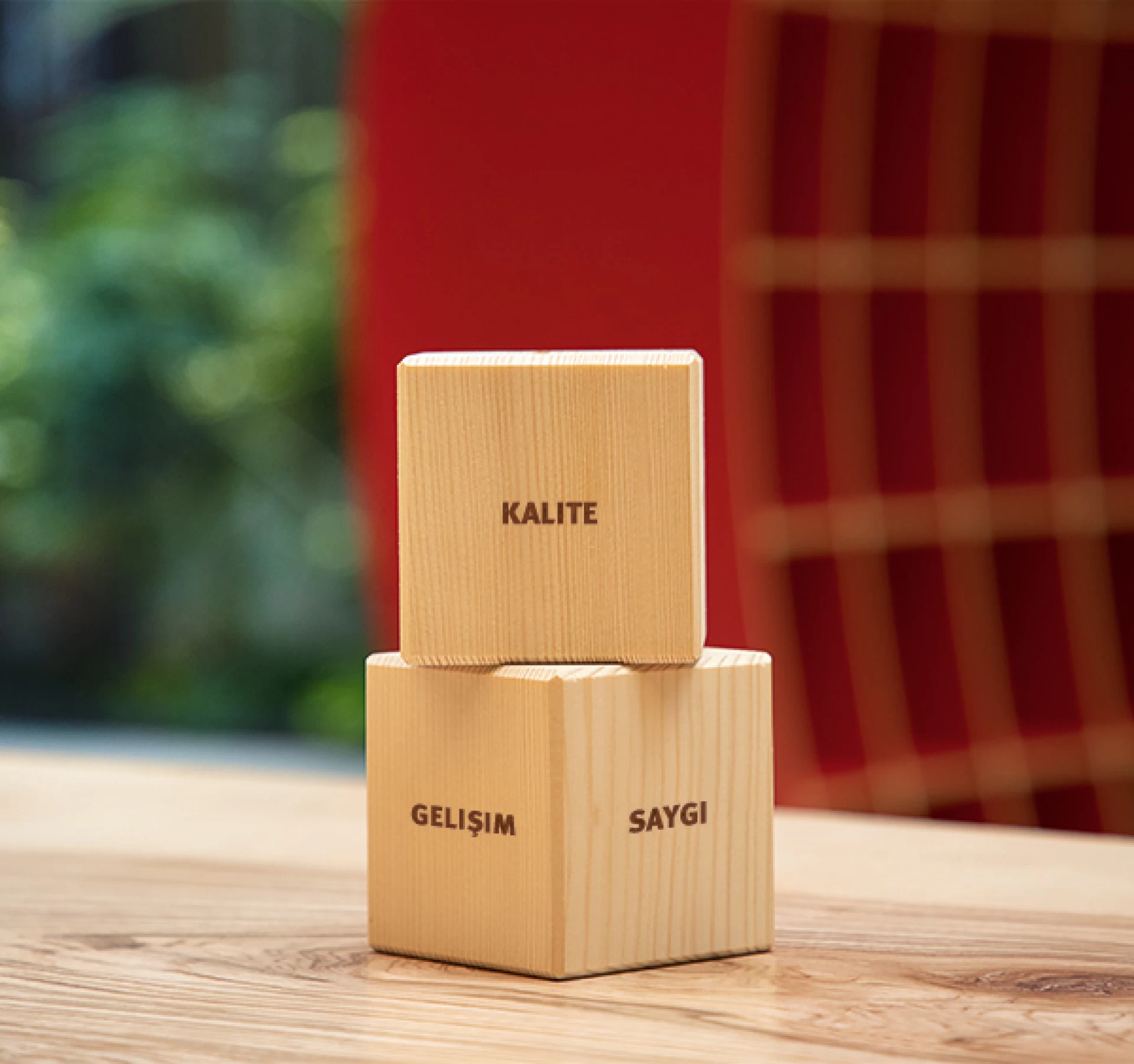 For us, the needs of our customers are the focus. Through constant customer proximity and open communication, we ensure a holistic view of the customer. In doing so, we rely on networked processes and digital channels.
Together with our customers we are constantly developing and offering them innovative and complete product and service solutions around the natural material wood.
Our quality standard includes the entire value chain from order creation to delivery to the customer. This promise is the basis of all our customer relationships.
Every day we bring our mission to life:
We manufacture a comprehensive range of products for furniture and interior design, wood construction and wood-based flooring. We are trendsetters and create optimal product solutions, efficient processes and reliable quality through technological innovations. We stand for customer integration and develop innovative digital service and business models to strengthen our value-added partners. We are already thinking today about what our customers will need tomorrow.
"Creating more from wood. This is how we create sustainable, international growth based on our own performance."
Ekibimiz
"Açığız, öğrenmeye meraklıyız ve yalnızca konuşmak yerine iş bitirmeye odaklanıyoruz."
Aile değerleri güçlü köklerdir.
Dünya genelinde 10.000'den fazla çalışanımızın birçok ortak noktası var. Ahşaptan daha fazlasını yapıyor ve yeniliklere öncülük ediyoruz. Birbirimizi motive ediyor, teşvik ediyor ve güçlendiriyoruz. Yetenek ve deneyimlerimizle katkıda bulunuyor ve birbirimize saygı gösteriyoruz.
Birlikte istikrarlı bir şekilde büyürken köklerimizi ve bir aile şirketi olarak temel değerlerimizi unutmadık. Bu kadar başarılı olmamızı sağlayan da bu güçlü temeldir.
Sorumluluğumuz
"Gelecek nesilleri düşünerek hareket edip ekolojik, ekonomik ve sosyal sorumluluklar üstleniyoruz."
Sağlam duruşumuzla sorumluluk alıyoruz.
Önde gelen ahşap bazlı malzeme üreticilerinden biri olarak, çevreye ve topluma karşı sorumluluğumuzun bilincindeyiz:
Gelecek nesillere aktarılan, ileriye dönük eylemler her zaman işimizin standart bir parçası olmuştur. Sözümüzün arkasında durarak kim olduğumuzu, ne yaptığımızı ve nasıl faaliyet gösterdiğimizi şeffaf bir şekilde açıklıyoruz.
Detaylı bilgi için Çevre ve Sürdürebilirlik sayfamızı ziyaret edebilirsiniz.Tıklayınız.
Değerlerimiz
"Kalite, saygı ve gelişim eylemlerimizi şekillendiriyor."
Değerlerimizi yaşıyoruz.
Değerlerimiz davranışlarımıza yansır. Gelişim saygı ve kalite değişmez yol arkadaşlarımızdır. Bu kavramlar tüm değer zincirimiz boyunca her hareketimizi şekillendiriyor. Müşterilerimiz, tedarikçilerimiz ve çalışanlarımız bizden ne bekleyebileceklerini biliyorlar.
Sürekli gelişim işimizin doğal bir parçası.
Kendimize yeni hedefler belirliyor, kendimiz ve iş ortaklarımız için fırsatlar yaratıyoruz. Birbirimize saygı çerçevesinde yaklaşıyor; karşılıklı güven, kişisel takdir ve açıklık gösteriyoruz.
Birbirimize bağlıyız ve harika sonuçlar almak için işimizi şevkle yapıyoruz. Her alanda sürekli olarak yüksek kalite sunma iddiasındayız.
Değerlerimiz çalışmalarımızı şekillendiriyor:
Tutkuluyuz
Kendimize yüksek hedefler koyuyor, merak ve heyecanla yenilikçi ürünler yaratıyoruz.
Özgürüz
Kurumsal bağımsızlığımızı koruyoruz.
Bağımsızca ve cesur kararlar verme özgürlüğüne sahibiz.
Pratiğiz
Şeffaf, anlaşılır ve açık bir şekilde çalışıyoruz.
Kişisel ve şeffaf işbirliğini destekliyoruz.
Sürdürülebilir şekilde çalışıyoruz.
Gelecek nesilleri düşünerek hareket edip ekolojik, ekonomik ve sosyal sorumluluklar üstleniyoruz.
Güveniliriz
EGGER, samimiyetiyle tanınır. Bize göre karşılıklı güven, her türlü işbirliğinin temelidir.