Who are we /

" Passion for a unique resource."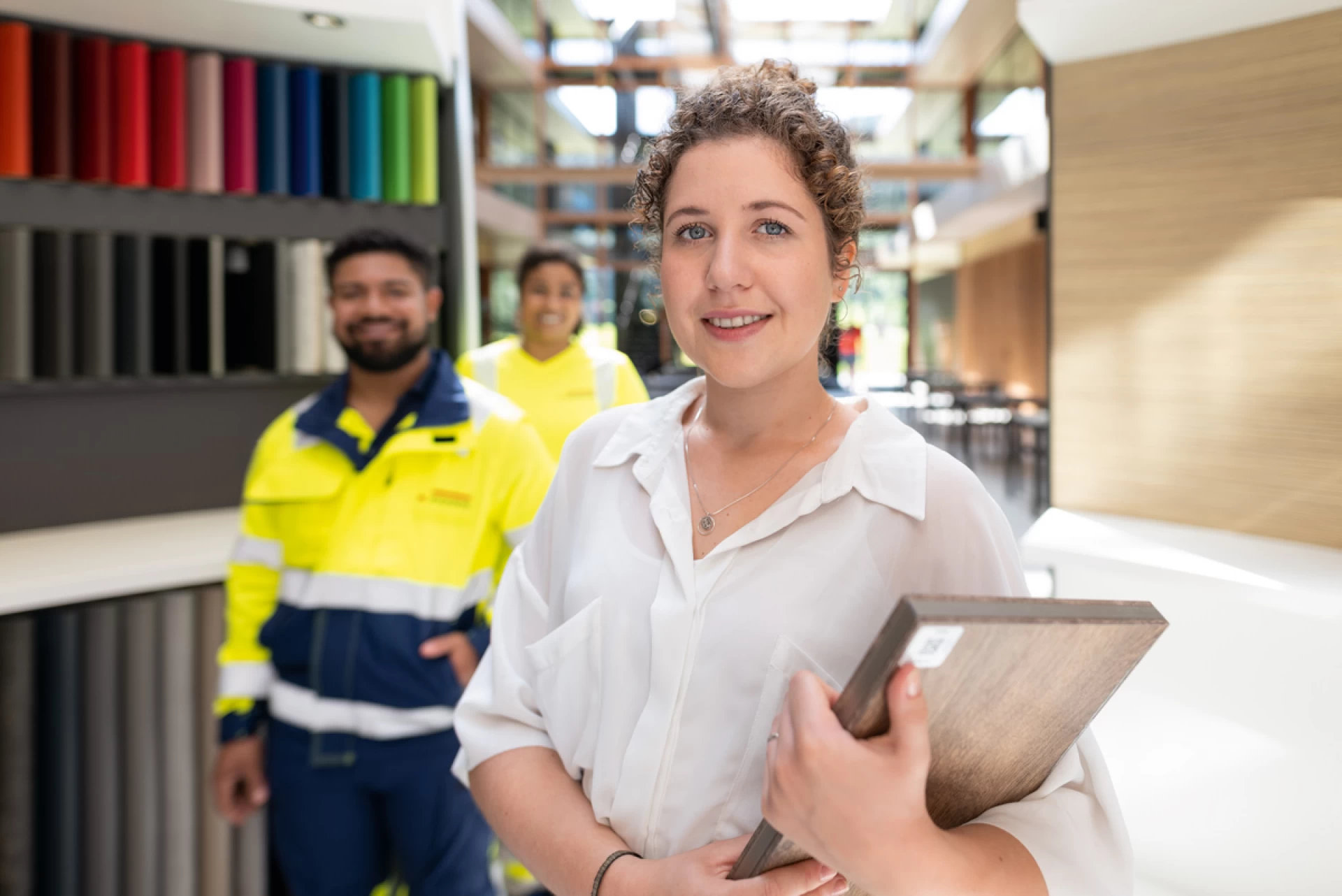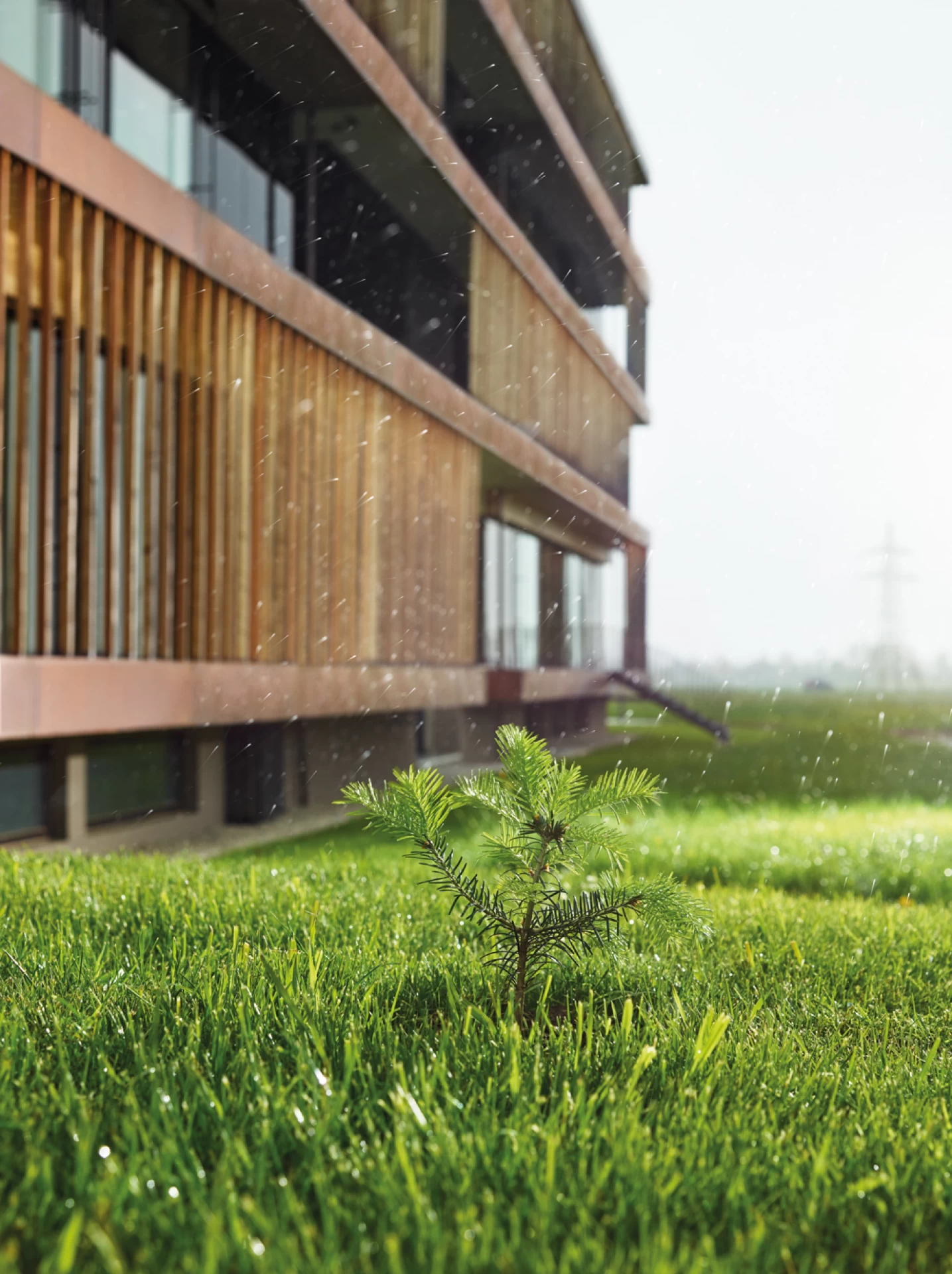 A visionary idea.
St. Johann in Tirol, Austria, in 1961:
Fritz Egger Sr. is successfully running the Egger family's St. Johann operations, consisting of the Brunnhof farm and a sawmill.
He decides to recycle the wood scraps that accumulate in the sawmill instead of simply throwing them away. He turns the seemingly worthless by-product into something new – in the first chipboard plant under the name EGGER.
"Creating more from wood needs a strong drive. Our shared passion for wood as a material is still the basis for our success today."
Our Vision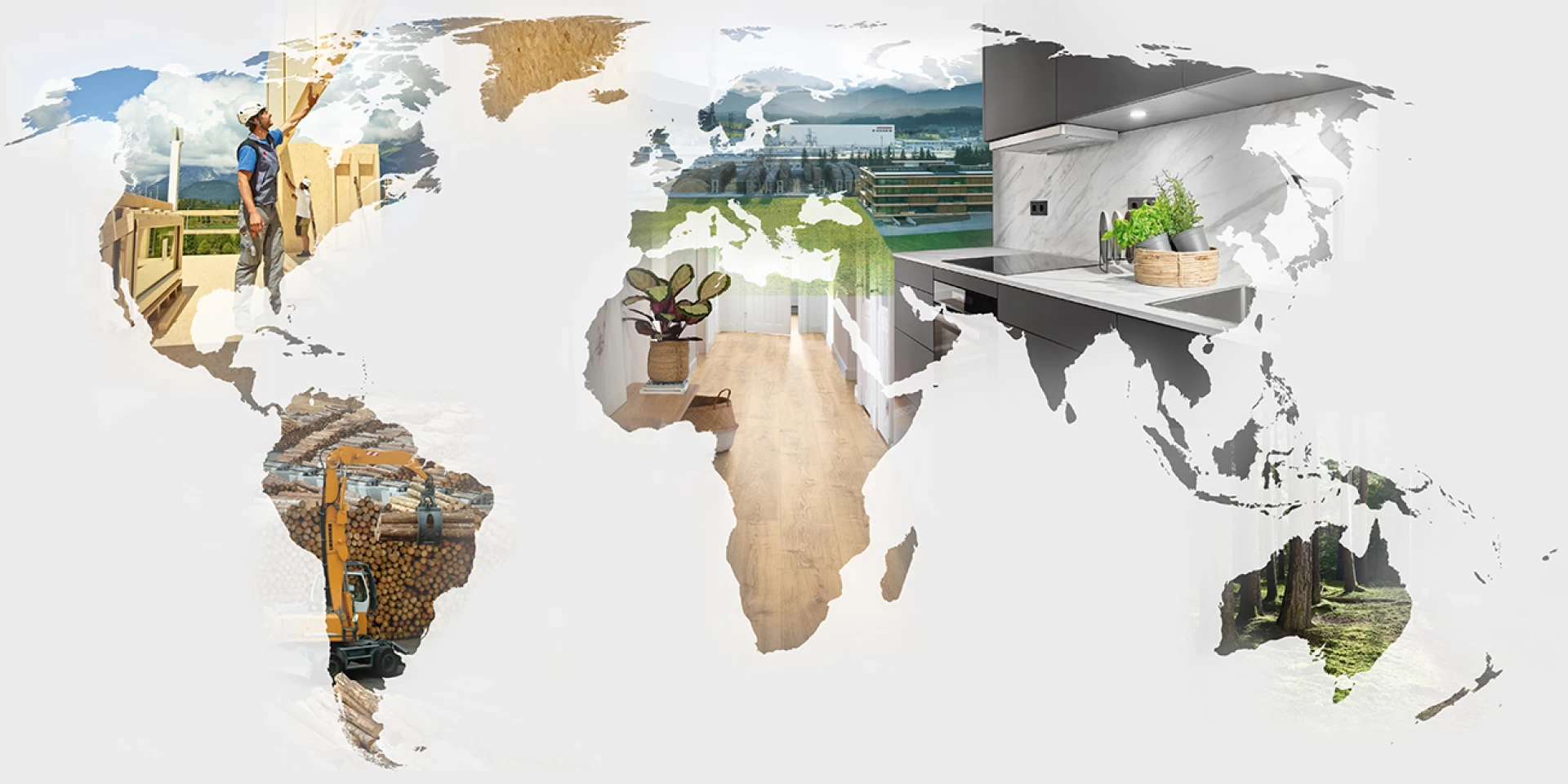 We are the leading brand for wood-based solutions. Living and working with wood. Sustainable. Innovative. Reliable
We produce in Europe and America and market our products worldwide.
We have always built long-term and cooperative relationships with our customers and suppliers. Together we optimise the use of the valuable resource wood and create added value for all parties involved. To achieve this, we use the latest technology, continuously optimise our processes and automate and digitalise the workflows in our production and supply chain.
This is how we make our vision come true:
We work with enthusiasm, curiosity and courage on innovative products and processes. We always pursue sustainable and partnershiporiented strategies in procurement and sales. We rely on integrated locations with the latest available technology to achieve competitive advantages. We are pioneers for digitalisation in our industry. This is how we ensure transparency, productivity and quality in our processes. We connect the partners involved in the value chain and create added value for all.
"Creating more from wood needs a clear vision: We are the leading brand for woodbased solutions."
Our Mission

Creating more from wood. Innovative solutions. For today. And tomorrow.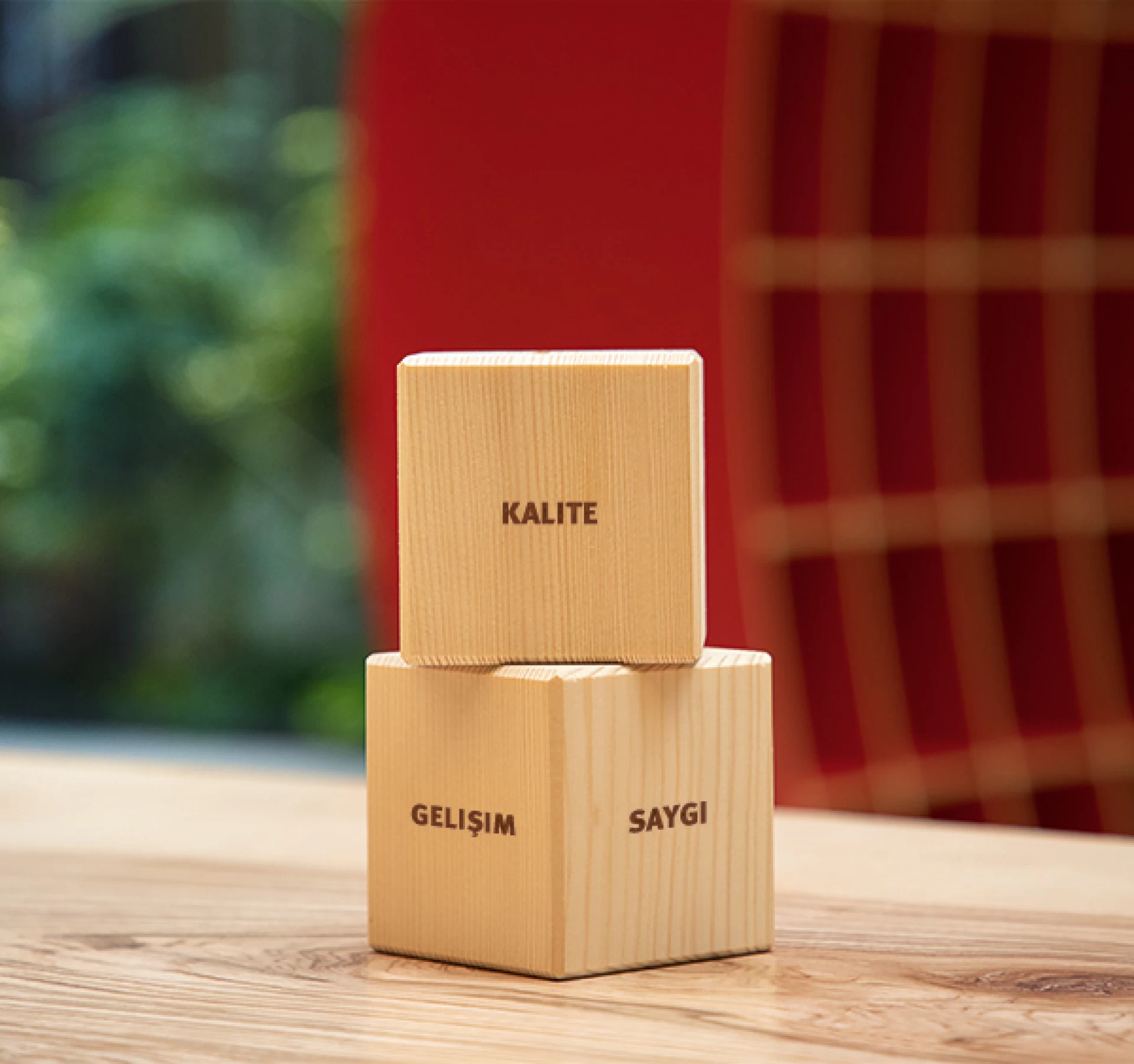 For us, the needs of our customers are the focus. Through constant customer proximity and open communication, we ensure a holistic view of the customer. In doing so, we rely on networked processes and digital channels.
Together with our customers we are constantly developing and offering them innovative and complete product and service solutions around the natural material wood.
Our quality standard includes the entire value chain from order creation to delivery to the customer. This promise is the basis of all our customer relationships.
Every day we bring our mission to life:
We manufacture a comprehensive range of products for furniture and interior design, wood construction and wood-based flooring. We are trendsetters and create optimal product solutions, efficient processes and reliable quality through technological innovations. We stand for customer integration and develop innovative digital service and business models to strengthen our value-added partners. We are already thinking today about what our customers will need tomorrow.
"Creating more from wood. This is how we create sustainable, international growth based on our own performance."