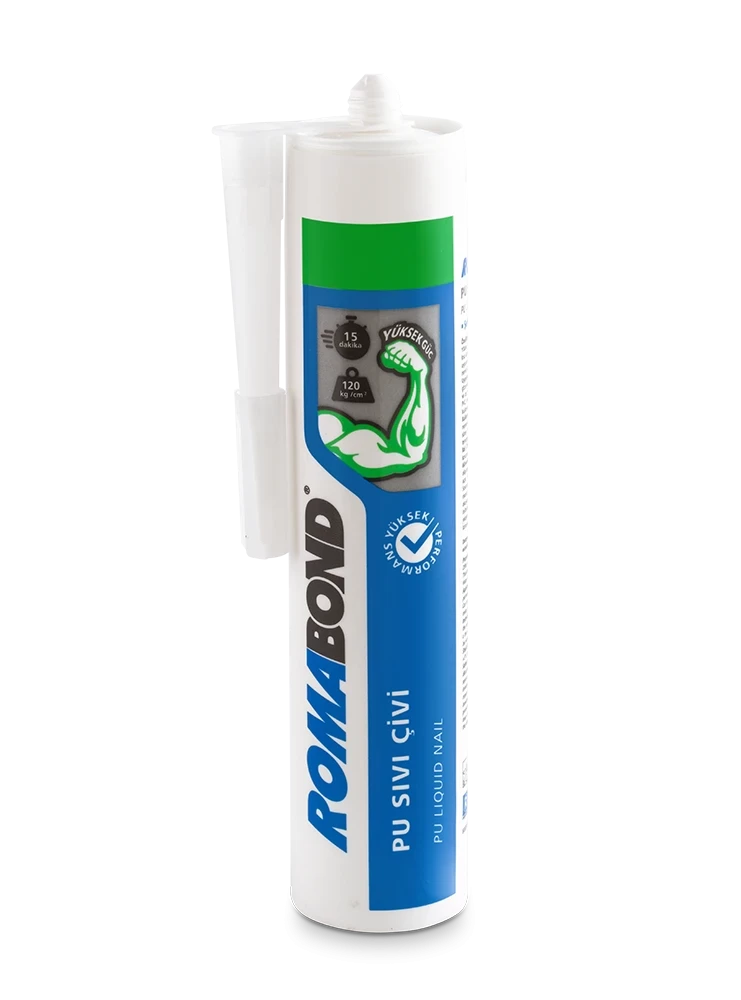 Carpentry Adhesives
Romabond Pu Liquid Nail
Single component, D4 norm polyurethane adhesive with strong bonding properties and fast curing with humidity. Has a short press and curing time (5-10 min). Shows perfect bonding to a variety of surfaces; suitable for horizontal and vertical surface applications. Is transparent, does not contain solvents, does not flow off and has no loss of volume. Has no smell and suitable to use on slightly humid surfaces. Low consumption; it is economical and easy to use. Shows excellent resistance to humidity, various weather conditions (D4 Norm - DIN EN 204) as well as chemicals.
Surfaces to be bonded must be cleaned from dust, dirt and grease.
Lightly moisten the surfaces to reduce curing time and increase bonding strength.
Make sure the substrates are in good contact with each other.
Apply a thin layer of adhesive to one surface only as Romabond Liquid Nail has superior bonding strength.
Press bonded parts together for 15-30 minutes.
Uncured adhesive may be removed with acetone. Cured adhesive can only be removed mechanically.
Not suitable for usage on polyethylene, polypropylene, nylon, ABS or PTFE surfaces.
Packaging: 300 ml
Box content: 24 pieces
Carpentry Adhesives /

Similar Products