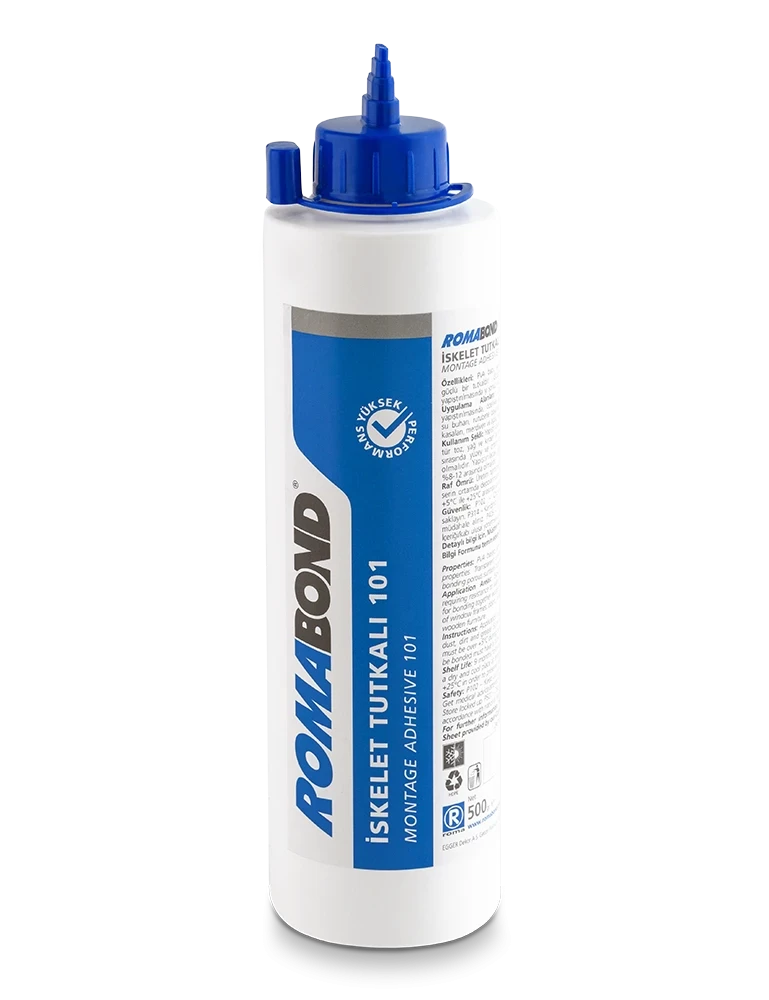 Carpentry Adhesives
Romabond Montage Adhesive 101
A very strong, PVA based adhesive that becomes transparent after drying. Performs very well for bonding porous surfaces together.
Surfaces to be bonded must be cleaned and free from all forms of dust, dirt and grease.
Ambient and surface temperature at the time of bonding application should be above +5 °C.
Humidity level of the wooden material to be bonded should be between 8-12%.
Packaging: 500 gr
Box content: 24 pieces
Carpentry Adhesives /

Similar Products