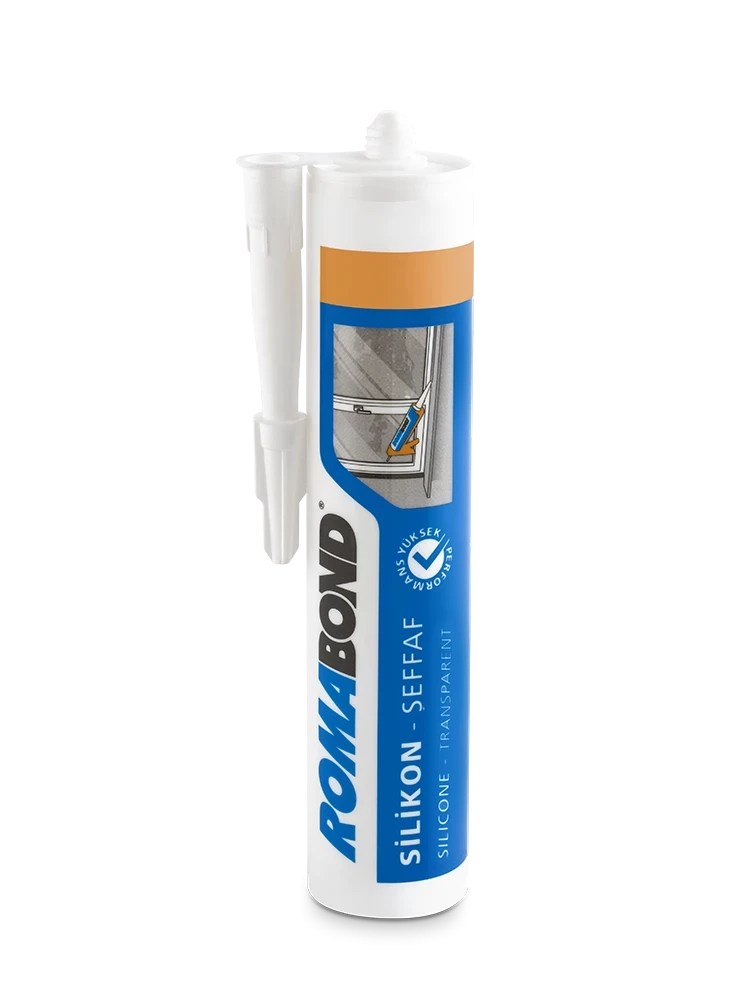 Carpentry Adhesives
Romabond Silicone
An adhesive that can be used for multi-purpose filling and sealing applications. Bonds easily on a large variety of products like glass, aluminum, painted wood with no requirement for primer.
It is a strong, flexible and superior quality silicone.
Application surfaces must be dry and clean.
Ambient temperature should be between +5 °C and +40 °C during application.
Uncured silicone can be cleaned with solvents. Cured silicone can only be cleaned by mechanical ways.
Packaging: 280 ml
Box content: 25 pieces
Color: transparent, white
Carpentry Adhesives /

Similar Products