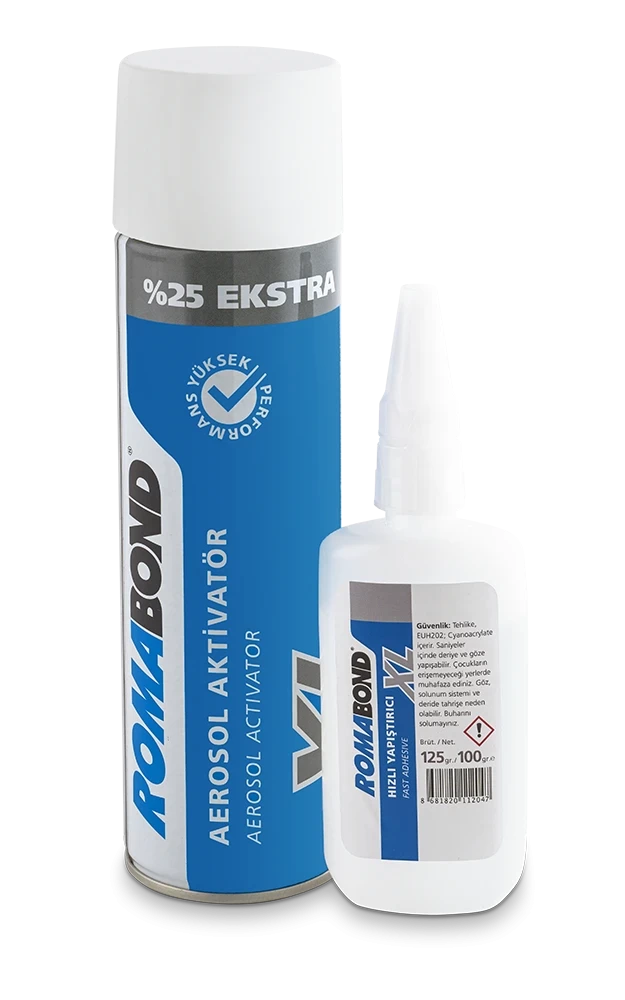 Carpentry Adhesives
Romabond Fast Adhesive
Multi-purpose set consisting of a high viscosity cyanoacrylate adhesive and an aerosol activator with quick-drying and clean running properties. Shows strong bonding features and is suitable for vertical surface applications; does not splash or flow off. The high viscosity supports the bonding strength, especially on porous and hard to stick surfaces.
Surfaces to be bonded must be clean, dry and dust and grease-free during application.
Romabond Fast Adhesive should be applied as a thin layer to one surface only and the Aerosol Activator must be applied sparingly to the other surface and allowed to evaporate.
The pieces must be brought together quickly, and pressed manually for 10-15 seconds.
Small Size
Container: 50 gr / 200 ml
Box content: 25 sets
Large Size
Container: 100 gr / 400 ml
Box content: 50 sets
XL Size
Container: 125 gr / 500 ml
Box content: 30 sets
Carpentry Adhesives /

Similar Products